The TerraPi X – A Two Year Anniversary special edition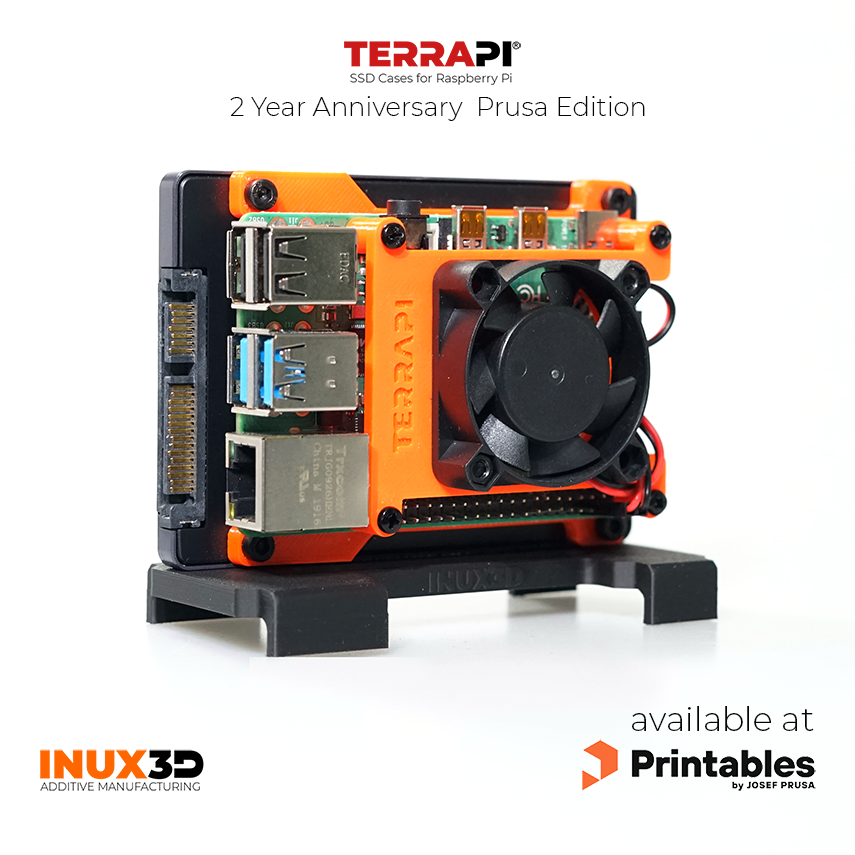 XTREME DUO
Dual 3.5″HDD Open Frame NAS Case for Raspberry Pi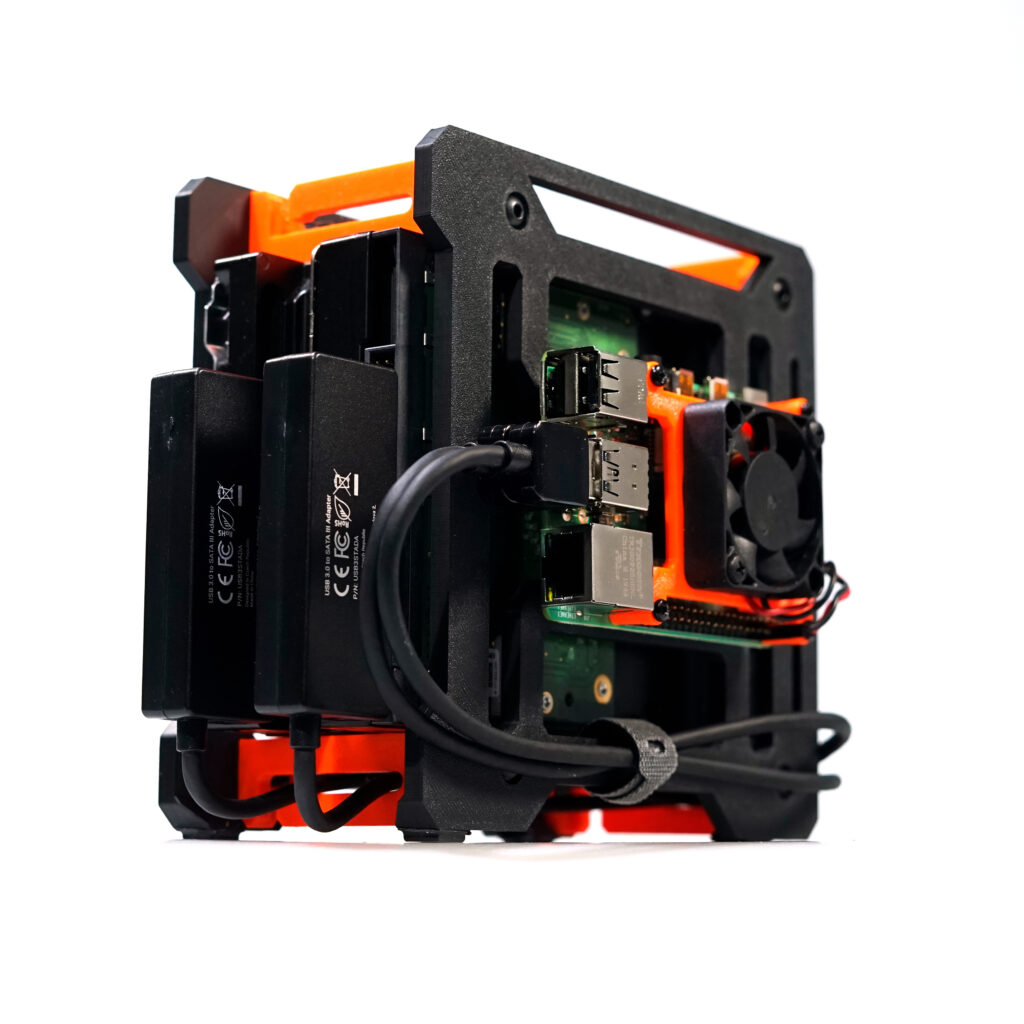 The TerraPi Xtreme DUO is an open NAS case for the Raspberry Pi, featuring two HDD 3.5″ slots. It is available in Black and Orange-Black colors.
The kit also includes a 40mm silent fan and a set of 4 heatsinks for adequate cooling of the Pi.
A set of USB3 to SATA external power adapters are required to connect the drives to the Pi. Those are not included as the power adapters vary from country to country. You can obtain those from your local market, to ensure that voltage requirements and safety standards are met.
The TerraPi DUO can also be used as a DAS (Direct Attached Storage) Case for housing the 2 HDD drives.
The TerraPi Family of Raspberry Pi SSD Cases
The TerraPi family of cases is produced by INUX3D™  with 3D printing (additive manufacturing)  process using the highest quality filaments and manufacturing techniques. The end result has exceptional visual as well as structural quality.
We use RoHS compliant materials for all our production models of TerraPi. This ensures safe products with high quality ingredients that will last for a long time. All versions of Raspberry Pi are supported as well as other SBC such as Rock Pi, Banana Pi and others. The Raspberry Pi 2 is supported but it does not support external disk over USB due to power limitations.
The TerraPi family of cases is modular. You can interchange most components and convert your TerraPi to Alpha or even TerraPi DIN Rail version. Just go to the shop and select the component you need.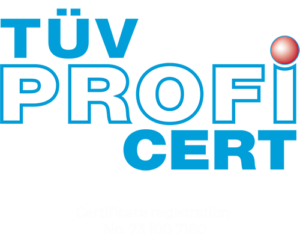 Thank you for making such amazing cases!

— Roberto – Italy

Thank you!  You will see me again.  Clearly, you offer GREAT customer service

— Phil M.

Your vertical stand has done exactly what I wanted it to do. Thanks for the product.

— Greg K – Boston

The TerraPi cases are great! It was easy to assemble one with a Raspberry Pi 4 with a Samsung 128GB SSD. The Raspberry Pi OS USB boot worked perfectly, too.

— -george

I like the functional minimalistic design of this case!

— George G.